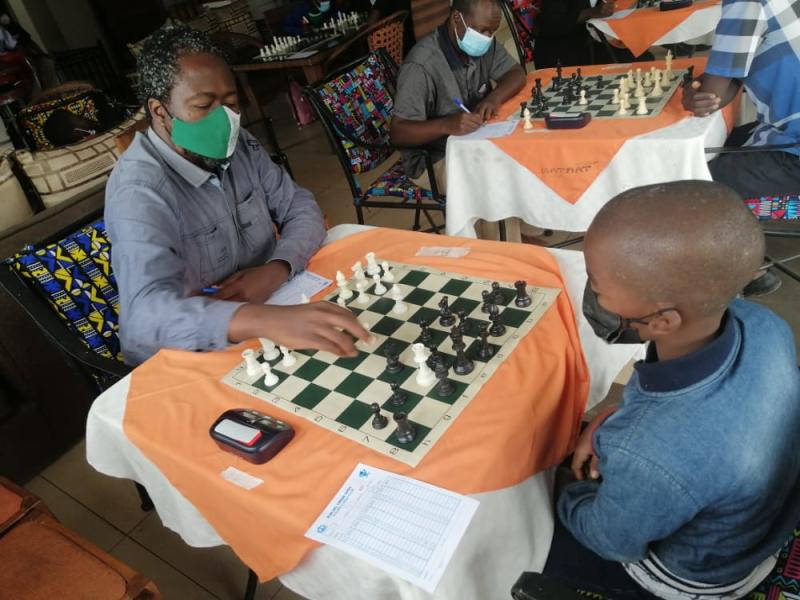 Chess: Magana and Mongeli to lead Kenyan entourage to World Chess Olympiad in Russia: The Standard
Master Candidate (CM) Ben Magana will make his seventh World Chess Olympiad appearance after finishing top of the men's Olympiad qualifier.
The veteran local chess master finished top of the open section with eight points.
It will be a seventh Olympiad appearance for the KCB Chess Club star who has already competed in the 2006, 2008, 2012, 2014 and 2018 editions.
Magana will be joined by reigning national chess champion Martin Njoroge who was also part of the national team that will compete in the upcoming 2022 World Chess Olympiad in Moscow, Russia.
This is the second time the top seed has qualified for the Olympiad ticket, having also made the cut in the 2020 edition which was canceled due to the Covid-19 pandemic.
The top five players clinched a ticket to the Olympiad scheduled for July 26-August 8.
In the open section, Magana finished first, followed by Ben Nguku of KCB (7.5 points), Githinji Hinga of Deadly Bishops (seven points), Njoroge fourth and Robert Mcligeyo fifth with 5.5 points.
In the women's category, Joyce Nyaruai and Woman Fide Master (WFM) Sasha Mongeli are tied at 7.5 points to qualify for the Olympiad.
Others who have joined include women's world amateur champions Madelta Glenda, Jully Mutisya of the Nakuru Chess Club and Cynthia Awino of the Technical University of Kenya.
Meanwhile, Chess Kenya has revealed that only four players from each category will be able to travel to Moscow instead of five players.
Chess Kenya President Benard Wanjala said that due to a tight budget they are only sure to take the top four players from each category.
Players qualified for the World Chess Olympiad
Men
CM Ben Magana
Githinji Hinga
Ben Nguku
Martin Njoroge
Robert Mcligeyo
Women
WCM Joyce Nyaruai
WFM Sasha Mongeli
Madelta Glenda
Jully Mutisya
Cynthia Awino