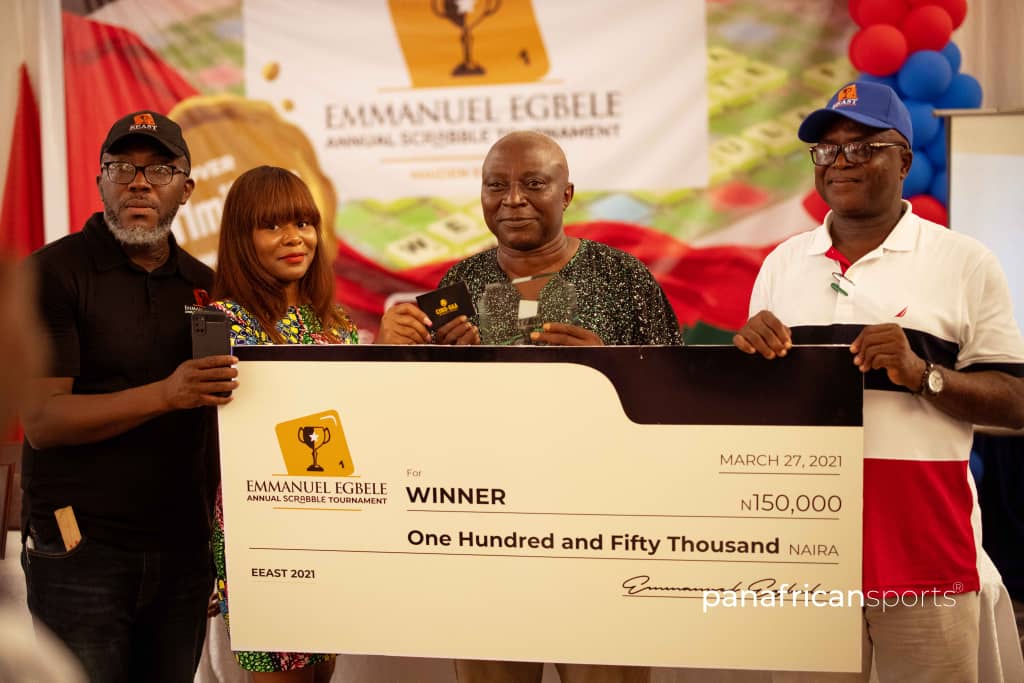 Esan wins first annual Emmanuel Egbele Scrabble tournament
Osun State's Dokun Esan became the first-ever winner of the annual Emmanuel Egbele (EEAST) scrabble tournament after becoming the 'King of the Hill' in the two-day competition held over the weekend. end in Lagos.
In a tournament filled with a rich cast of top Jammers that included a World Champion, three African Champions and National Champions, expectations were high for a full dose of the art of scrabble.
Esan however shocked everything by surpassing "Day-One Champion"; Okemuite Tega, twice, on the first table to finish with 13 wins and three losses to win the first cash prize of 150,000 naira as well as other additional prizes after 16 rounds.
2015 world champion Wellington Jighere edged Okemuite to take second place with a higher cumulative of 1533 after both finished the tournament with a result of 12-4.
His efforts earned him a cash prize of 100,000 naira while Okemuite got 75,000 naira for third place.
One of the highlights of the tournament was a 9-point shot taken by 2019 World No.4 Enoch Nwali, who knocked out rival Prince Omosefe with a single high score of 294 after spelling out "SLEAZIER" on the round. 11.
In other rankings, Ogedegbe Olawale won the Best Intermediate title, Adebisi Adekansi awarded the Best Player title while Sanya Adebola won the Best Open title.
President of the Lagos State Scrabble and Monopoly Association (LASSMA) Ing. Dipo Akanni, who was represented by Femi Simpson, congratulated Emmanuel Egbele for adding color to the atmosphere of scrabble in Lagos, while stressing that his new board is ready to encourage dynamic people to contribute to the development Sport.
The chief tournament organizer, Emmanuel Egbele thanked all who supported the inaugural tournament and said he was happy that the competition fulfilled one of its main objectives of preparing players for the upcoming National Festival of sports which will take place in Edo State in Benin.