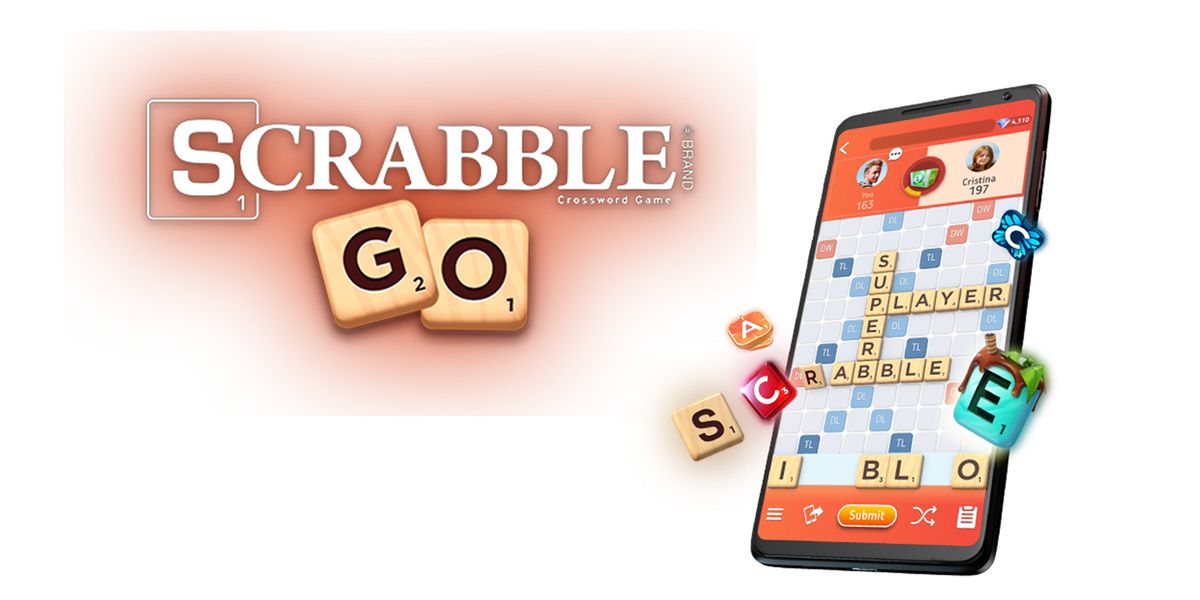 How to play Scrabble online with friends for free
In these times of coronavirus containment and social distancing measures, we are all looking for ways to be entertained and stay sociable. And, while classic board games like Scrabble are great for families stuck at home, there are also options for playing with friends online, or alone, and often for free.
Read more:
The classic Scrabble word game, in board form, is currently experiencing a one to two week shipping delay from Amazon as the retailer focuses on delivering the essentials first. But luckily, Hasbro offers Scrabble Go for iOS and Android, which is free to download and play.
Although the game has recently received bad reviews, since the developer switched from EA to Scopely, we at GearBrain have played it on an iPhone and have had no issues. While it's free, the game doesn't bombard you with in-app purchases or ads at all, and we've found it to work well. Scrabble purists might not be fond of collecting gems and other digital garlands, but it can usually be ignored and a game set-up only takes a few seconds.
In-app purchases are available, but without them you can still jump in the game and play Scrabble as normal. Being a Hasbro product, the game uses the official Scrabble scoring system, tiles and dictionary, so you know you're getting the authentic experience without any changes.
The game allows you to play with random strangers, or you can login with your Facebook credentials to play against Facebook friends as well.
Scrabble Go has a range of game modes to choose fromHasbro
If you prefer to play on the computer, there is also an official Scrabble game for Facebook, created by EA for Hasbro Gaming. It's available here.
Alternatively, and if you're in the mood for other classic board games, there's the Hasbro Family Fun Pack. This is done by Codemasters and is available for PC through the Steam store, as well as for Xbox One and PlayStation 4.
This $ 15 pack includes Scrabble, as well as Monopoly Plus, Trivial Pursuit, and Risk, making it a great option for anyone looking for classic board games. All four titles can be played against friends online
Solo Scrabble
If you prefer to play Scrabble alone against a computer – perhaps to practice before playing against friends – then there is Classic Words Solo. This is free, has a 4.7 star rating, and is available for iOS and Android. It's not an official Scrabble game, but it works almost exactly the same and is free. You can adjust the difficulty of the artificial intelligence, making it accessible to Scrabble players of all skill levels.
Hasbro Scrabble Deluxe Edition (Amazon Exclusive)