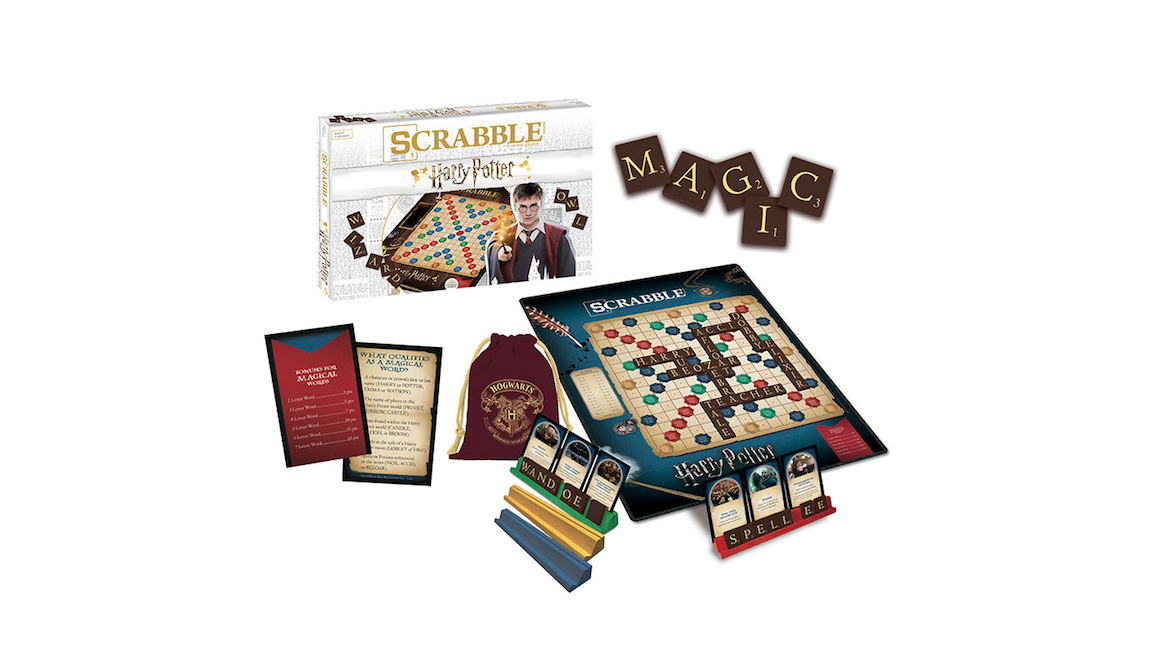 New Harry Potter Scrabble accepts wizarding words like Hogwarts and Dobby
Patronus, Hogwarts, and Dobby These might not be words that can be found in the official Scrabble dictionary, but they are very real to Harry Potter fans. Now there is finally a board game that allows players to earn points using the magical vocabulary made famous by the Harry Potter books and movies. SCRABBLE: World of Harry Potter by USAopoly is a new edition of Scrabble which recognizes characters, place names, spells and potions from JK Rowling's wizarding world.
Like traditional Scrabble, players use the letter tiles they pick up to spell words on the board, different words earning different point values. Any word you can find in an up-to-date Merriam-Webster dictionary is still fair play, but in this version, terms coined in Harry Potter are also eligible. Names and surnames, whether they belong to characters (Albus Where Dumbledore, for example) or franchise players (Emma Where Watson), are playable. You can also spell magic place names (like Hogsmeade), spells (accio) and objects (snitch).
Showing the depth of your Harry Potter knowledge isn't the only reason to put wizarding words on the board. Magic words are worth bonus points, the more points the players earn the longer the word. SCRABBLE: World of Harry Potter Also includes cards with special challenges for players, a feature that cannot be found in any other version of the game.
This Harry Potter edition of Scrabble will be available for $ 30 at Barnes & Noble and other retailers this spring. Until then, there are plenty of Harry Potter themed games, including wizarding chess, that you can play.