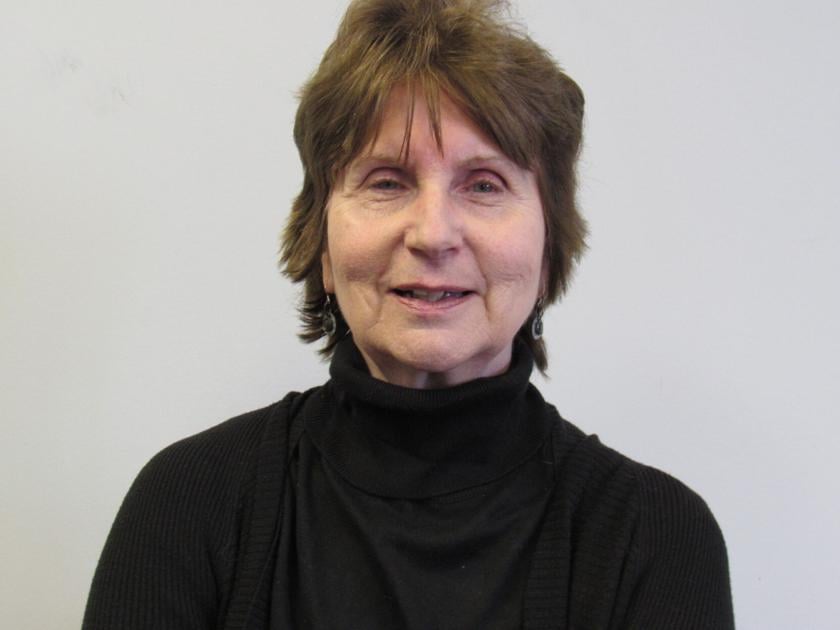 Over coffee with Ellen: no board game has a monopoly on fun | Columns
During my adult life, I enjoyed shopping. I loved browsing the aisles of the local stores to find the perfect gift for my family and dear friends.
There were other benefits of shopping locally. I have met so many great people while shopping – Jeff McCallus, Francis Huto, Marcia Curran at Seasons and Tom Sullivan. And, of course, Phil and Jackie.
Since the outbreak of the novel coronavirus pandemic, my shopping time in a store has been limited. Our main purchases are through the Walmart online grocery service with many other items selected through my online shopping now. In-store purchases now are typically three or four items that I couldn't find elsewhere – and to retrieve the photos I sent for printing.
Last week there was a shutdown at Walmart. There were only a few items on my list, but these items took me from one side of the store to the other.
As I walked to another area of ​​the store, I noticed that an aisle was filled with shoppers. Not wanting to be part of a crowded area, I turned down another empty aisle. Turning to a display at the end of the aisle, I noticed a board game promoting Masséna.
The game was familiar, but with a local twist: it was Massena-opoly. The wording on the box said it was a "fun game celebrating Massena, NY".
I looked at the cover of the familiar board game. What a pleasure, I thought, seeing familiar names of properties on the Monopoly game converted to locations in Massena.
I bought two games, which will be given as a Christmas present. When I got home and showed my purchase to the Gardener, the gentleman who grew up playing Monopoly thought we should try this version so I can share with you the changes to the city that we know so well. (Later in the week there was another stop at Walmart for an additional Massena-opoly game!)
Every aspect of the familiar game was there: the money, the properties to buy, and the houses for each property. However, some changes have been made: instead of houses and hotels, players are asked to purchase a city block and a city key after purchasing the required city blocks.
A word of warning: I'm not thrilled to play the game. Our sons would be thrilled when they had to stay home after school – not because of illness, but because that was when their mother would play. to the game of their choice.
I smiled this week while reading an email from a loyal columnist. She explained that her granddaughter taught her chess. The young girl asked her grandmother what she knew about chess, to which she replied: "I know how to spell it!
I could relate to that. The gardener likes to play the game – counting combinations in bridge, knowing all the rules and generally the winner.
We started the game. And when I landed on familiar properties, I had great joy in purchasing the businesses that I have always loved to visit. I bought Spanky's, An Italian Affair, Fourth Coast Café, Kanebs Orchard, Eisenhower Lock, Nicandri Nature Center, and Spring's Park.
Each property is an area that is part of Masséna. There were also references in the selected cards. The gardener received a $ 20 reward for catching the biggest fish in the Big Bass tournament.
Our feline friend, Tigger, loved this new game. He jumped in the middle of the board, knocking coins, houses and money all over the place. Poor Tigger must have spent his evening in the bedroom while the game was playing.
I enjoyed the new take on an old favorite by buying and recalling every business I love. The gardener methodically bought his business groups, added blocks and then keys to the city, so that every time my token landed on his property, I paid hundreds and then thousands to his bank. Yes, he was victorious in our game, but we both liked the new version.
I would recommend buying this game to local residents because they remember every business. It would also be a fun game for the residents of the north of the country who have now moved. I hope the two I bought this game for enjoy reminiscing about the time spent at Springs Park and Time Quest Miniature Golf.
The astronomer in our house (who is not this columnist) told me that there would be a lunar eclipse early Friday morning. Sunday, I read this event in Astronomy magazine. We were told in the article on the November 19 partial lunar eclipse that to enjoy this spectacular view, all you need is "clear skies."
Hopefully by 1:02:09 the sky will be clear and interested viewers can see the Sun, Earth, and Moon align. The "greatest eclipse" that readers have been told about occurs at 04:02:56, and the lunar eclipse officially ends at 07:03:44.
Although this eclipse is not considered a total eclipse, it is an eclipse that we can see with the naked eye. I'm sure the view will be spectacular – a sight you'll want to stay awake or maybe set the alarm for.
A news item recently featured a new coffee product, Coke with Coffee. Viewers have learned that this cola product is said to be infused with Brazilian coffee. I can't imagine combining coffee and a soft drink.
Sometimes I like a flavored carbonated seltzer and this drink is always cold. Honestly, I don't understand cold brew coffee, although family members seem to fully enjoy this drink. And I can't imagine drinking coffee in carbonated form.
I enjoy a hot cup of coffee. Since I don't put cream or sugar in my coffee, it stays hot for a while. I don't think I'll be putting carbonated coffee cola on my shopping list just yet.
This week, my hot coffee will be home brewed or purchased from Dunkin 'or Tim Hortons on my travels to and from Massena. If you try this new drink, let me know how you feel about Coke with Coffee!