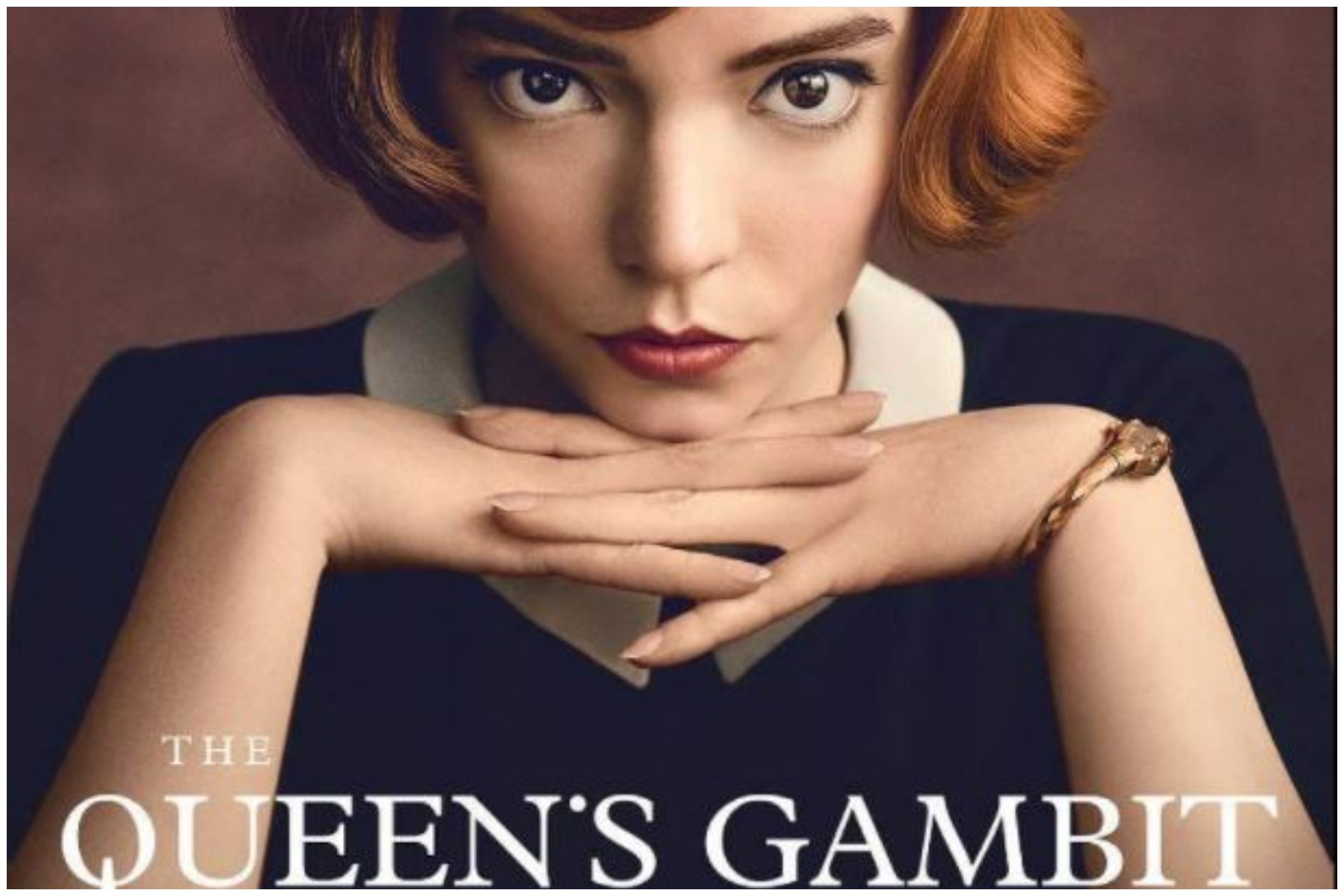 People laugh at "The Queen's Gambit" board game: "It's not really a chess game"
People laugh The Queen's Gambit board game for everything from weird branding to weird rules, after realizing it wasn't even chess.
The Netflix show stars Anna Taylor-Joy as the protagonist, Beth Harmon, who grew up in an orphanage in the 1950s.
She developed a talent for chess and won several tournaments, while struggling with addiction issues.
The hit show, released last year, won 11 Emmy Awards and although a second season has been ruled out, fans can now get their hands on a board game inspired by the series.
A buyer spotted the box, titled "Netflix The Queen's Gambit The Board Game, "with a promotional photo of the show on the cover.
Twitter user @bigdybbukenergy shared a snapshot on the site on Saturday, saying: "I can't help but think there is already a name for this."
Their post garnered over 550,000 likes, as the title confused people, who wondered why the game wasn't just called "chess."
However, another fan shared a photo of the back of the box, revealing an intricate set of rules that bear little resemblance to the classic game featuring black and white pieces.
The game states, "Wondering what it would be like to experience chess like the extraordinary Beth Harmon?
"Beth's ability to imagine chess moves on her ceiling allowed her to wipe her opponents' pieces off the board and defeat them.
"In The Queen's Gambit The board game, you compete against other players to claim coins and points on the board. On each turn, you can move your "Gambit" like a different chess piece.
"But you'll have to plan ahead like Beth if you want to outsmart your opponents and win the game!" "
Further instructions reveal that players' turns are planned three moves in advance, via cards, which are revealed one by one.
And there is no complete chess set, just four tower-like pieces, with tokens and playing cards. The online website Board-game.co.uk is selling the game for $ 21.15 (£ 15.99).
The influence of other games elicited more derision from people, who compared the Netflix game to an adapted version of the Checkers.
@Infamous_Mask asked, "Why didn't they just call him auditors? Smh." While @Heartless_Lyn simply replied, "Checkers?"
DaMonkey wrote, "I can only hope this is a chess based drinking game?" "
Sean Porio pointed out: "If you look at the game / the rules, it's actually not a game of chess … for some reason."
Zplerhop rants, "They're trying to get me to play a more complicated but stupid version of chess and that's not what I'm here for."
"What's insane is that it's actually * not * just failures, one way or another," @bulbafren wrote.
Sean Cuevo joked, "Can't wait to see the Netflix adaptation of The Queen's Gambit: The board game."
Aristotle tweeted: "The Queen's Gambit the board game is not a game of chess, which is terrible. "
Kevin Forbes said: "Oh, it's even worse. It's not a game of chess. All they had to do was make an official board game for a chess show. A game. board that should have been a very nice game of chess. And they failed at that. "
Future Luke asked, "So it's a board game about playing a board game. Why? Like making board games .."
Tess said, "I wish the failures were real."
Donal Brannigan joked, "It sounds like the board game from that musical called Chess."
While Ian David Tinnion added, "Take a very complex game like chess and make it even more complicated. Stick to snakes and ladders."
While some have even shared memes showing Beth's character playing simple kid's games including Connect Four and Operation.
News week contacted Netflix and @bigdybbukenergy for comment.