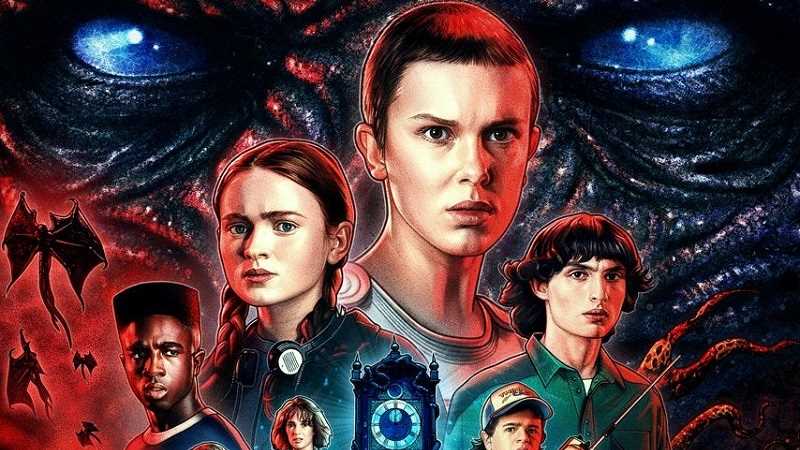 STRANGER THINGS Showrunners Reportedly Got 'Meltdown' After Monopoly Set Reveal Major Season 4 Spoilers
Duffer Brothers Reportedly Furious After Netflix Greenlights Monopoly Set Based On stranger things season 4 which revealed major spoilers about what's to come in these episodes.
We're used to leaks for massive superhero movies or something like star warsbut this is a first for stranger things. THR (Going through FearHQ.com) reveals that a Monopoly set based on the show's upcoming fourth season has started hitting stores and, as a result, major spoilers have surfaced online.
We won't reveal them here, although you can find all the details on a now-viral Reddit thread.
The trade explains that while Netflix was unhappy with the error, stranger things creators, The Duffer Brothers, are livid. They weren't consulted about the game and Matt and Ross reportedly had a "total meltdown" upon learning that the show's most important secret had been breached. Keeping certain plot points under wraps has always been a big part of the series, but now huge spoilers are out there.
A source at Netflix says that, "The lessons have been learned and, I expect there will be more cohesion in season five." In other words, they'll be more careful to make sure it doesn't happen again. Merchandise leaks do happen, but in this case, it's a major mistake on the part of the streamer.
In season 4 of stranger things, it's been six months since the Battle of Starcourt, which brought terror and destruction to Hawkins. Grappling with the consequences, our group of friends are separated for the first time – and navigating the complexities of high school hasn't made it any easier. In this most vulnerable time, a horrifying new supernatural threat surfaces, presenting a gruesome mystery that, if solved, could finally bring an end to the horrors of the Upside Down.
"Volume 1" of stranger things season 4 arrives on May 27, and "Volume 2" follows on July 1.